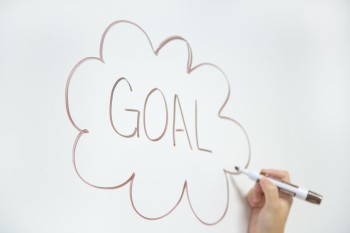 The following Human Resource Management seminars are geared for Owners and Managers of Small Businesses. These seminars are offered in small group settings locally on a regular basis. Please check our calendar for scheduling.

Non-profit organizations serving small business owners are encouraged to contact us for details on hosting a seminar on a complimentary basis.
Recruiting and Retaining Top Talent
All too often hiring and promoting is done on the fly. When we make a mistake, we think the learning experience is all that we needed to avoid that same situation the next time. This is untrue. The next time the reasons are different. "Bad hires", as well as unwise promotions can cost your company a fortune!
In this Workshop you will:
Discover the secrets to being "an Employer of Choice".

Learn how to spot the right people for the right jobs.

Find out what you need to do beforehand to make sure they will be successful in their new positions.

Make sure your expectations and their abilities are aligned.

Determine the right recruiting vehicles for your business.

Establish the optimal balance of control and autonomy for your business and your key employees to flourish
Employee Handbooks: What you Need to Know, but were Afraid to Ask
So, you have heard that as an Employer, you should have an Employee Handbook. But, you have also heard that an Employee Handbook can cause more headaches than it is worth. This session will review important considerations in creating a handbook as part of your Human Resource Management Strategy. We will also discuss what to include and what not to include in a handbook. Different options for "in house" handbook creation and contracting options will also be reviewed. Participants will be given an Employee Handbook Content Outline to take with them to use in developing their own handbook.
Growing an Amicable Workplace
Sexual Harassment & Anti-Bullying Training for Managers
Managers who have direct supervision of employees and influence over their tenure and rate of pay are held to a higher standard of behavior than other employees. Make sure you and all your managers know what is and is not acceptable in the workplace.
Anti-Bullying is becoming a major issue. Law suits naming Managers for creating "Hostile Work Environments" are citing both Sexual Harassment and Bullying. This training works to develop greater understanding of the issues and fosters the ability to be pro-active in creating a pleasant work environment.
Bonuses, Benefits, and Perks on a Budget
In these tough economic times Employers need to stay competitive and keep a close eye on their bottom line. A key component to remaining competitive is being able to attract and retain top talent and still operate in the black. This session will present a variety of economical ways to maintain a reputation as an "employer of choice" by introducing a number of cost-effective ways to reward and motivate employees.
Items to be covered will include:
Performance Based Rewards

Engaging the Families

Paid Time Off

Free Coffee and other Food Incentives

Employee Discount Shopping Services

Employee Self-pay Programs
Human Resources 101: From Compliance to Profitability
Keeping both your Accountant and your Employees happy can be an exhausting balancing act. Find solutions as we focus on the essential Human Resource elements need to get the best return on the time and money you invest in your employees. Elements to be covered include: Government Regulations, Supervisory Techniques, Employee Benefits, Pay for Performance, and Training Options. Participants will be given a template to take with them to use in developing their own action plan.
Leveraging Online Resources for Human Resource Management
There are many resources available online offering Human Resource help and advice. It can be overwhelming sifting through search results to find the answers you are looking for. Labor Laws differ from state to state and in some instances Federal law takes precedent. In this workshop we will identify the best places to get HR information online as well as how to determine which laws apply to you and which do not. In this seminar you will learn:
Recruiting: How to use Job Boards, Social Networking, and your own Website to the best advantage.
Wage and Hour Law: Find out where to go online for up to date, clearly written regulations.
Best Practices: Where to find tips online to keep employees happy and motivated and make your business hum.
Labor Law: Where to go online to find which laws apply to your workforce. Equal Opportunity, Military Leave, Anti-Harassment policies, Health Care Reform etc.