The HR Engineers is a Human Resource Consulting and Services provider with a focus on serving smaller businesses. Typically these businesses will have between 2 and 50 employees and will not have their own full-time Human Resources Manager. We also offer short-term assistance to larger businesses who may need extra staffing to help handle special projects such as Open enrollments or Job Description revamping.
Some of our most popular services include:
Employee Handbook Creation

Job Descriptions

I-9 Audits and Reviews

Performance Review Set

Recruiting Assistance

Labor Law Compliance

Benefit Options Review

Management Workshops
Denise C. Noble – Senior HR Consultant
The HR Engineers was founded, and is operated, by Denise Noble PHR, Senior HR Consultant.
With over 20 years of  Business Experience  operating small family owned businesses; working in accounting and payroll in mid size companies; and working in Human Resources in a large corporation, Denise has the insight, ability, and experience,  to provide you with Human Resource solutions that truly meet your needs and fit your budget.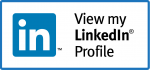 Phone: 508-785-4950
Mobile: 774-235-5275

E-mail:Denise@thehrengineers.com

K. Cole Stalley – HR Assistant
Cole is a conscientious student of the universe who strives to keep the 'human' in human resources.  Thee* studied Applied Ecology & Conservation at the University of Reading outside of London, England and may continue on in the future to study a dual degree in Religion & Ecology at the Yale Divinity School in hopes of weaving together thons* background in intentional and intersectional equality, theology, ecology and support of both communities and individuals.  It is that intersection—the strong interest for interpersonal care and community, work-life balance and peoples' relationships to work—which lead thon* to work as an Assistant here at the HR Engineers.  Cole has received training in and hopes in future to develop and deliver workshops on Diversity Competence, specialising in minority experiences, chronic sickness/illness/disability, and diverse sexualities/genders.


* Thee/thon/thons is a form of gender-neutral pronoun akin to use of 'they'; Cole happily accepts any pronouns.
E-mail:assistant@thehrengineers.com
Doreen C. Noble – HR Consultant
Doreen comes to us with over 25 years in non-profit and municipal management at the executive level. She has been a Council on Aging director for 16 years.
Doreen's areas of expertise include Budget Formation and justification; Public Speaking; Grant Writing and monitoring; Administration of facilities; supervision and evaluation of staff; development of job descriptions; and Collective Bargaining.
Doreen works primarily with our Municipal, Non-Profit, and Allied Medical Clients. She also directs our Recruiting  and HIPAA compliance  efforts. Doreen is also available to our clients for crisis aftermath care and pastoral counselling.
Recognized on 2 separate occasions by both the MA Senate and House of Representatives for Outstanding service to the elderly.

Received Massachusetts Women's Club Empowering Women Award in 2007. For forming a PTSD support group for WWII Vets.

AS degree MT. Wachusett Community College (Human Services)

BA  International Independent Catholic Church  (Theology)
Thaddeus (Ted) Figlock – HR Consultant
Thaddeus (Ted) Figlock joined The HR Engineers in 2014 as an HR Consultant. Ted holds a Master's Degree in Business Management from Lesley University. He is an experienced HR Generalist with extensive Sales, Marketing, and Customer Service experience.
Ted earned his PHR (Professional in Human Resources) designation in September of 2008. He is very active in both professional and civic organizations. Ted serves as: the Director of College Relations to the Metro West Human Resource Management Association; Workforce Readiness Co-Chair to the MA State Council SHRM; and Steering Committee Member for the Suicide Prevention Task Force. Ted is also very active with the Boy Scouts of America and contributes his time and energy many other worthy causes.
AFFILIATIONS